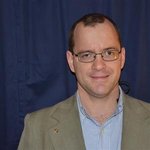 Kevin Boozer
1017
Email
At a glance - Kevin Boozer

As I teach your child every day, I work to instill a love reading and to help them find reading materials that will help them become independent learners.
What I love most about teaching is making connections with students and using those relationships to inspire and encourage them to learn new things.
Fun fact: I worked as a reporter before I started teaching at NES and I still use those photography skills for our school.
Education/Degrees: B.A. in English from Newberry College, 2010, minor in religion. Will complete MLIS degree from University of South Carolina in May 2018.

Number of years teaching/Experience working with children: This is my fourth year at NES, with the first three as computer lab monitor.
Favorite book and why: I am an avid reader who enjoys all kinds of books, from Newbery Award Winners to Shakespeare plays. My favorite children's book Because of Winn Dixie by Kate DiCamillo. I love the quirky characters and have a fondness for books with dogs.