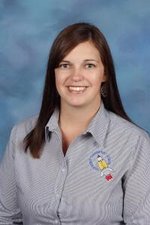 Stacy Farr
803-321-2670 ext. 10307
Email
My name is Stacy Farr. I was born and raised in Union, South Carolina. In 2003, I graduated from Limestone College with a Bachelor of Science degree in Elementary Education. I began my teaching career that year in Cherokee County. After three years, I relocated back to my hometown, Union, and began teaching there. In 2008, I graduated from Southern Wesleyan University with a Masters of Education degree. In 2014, I graduated from Converse College with an Educational Specialists Degree. I was a classroom teacher from 2003-2013. In 2014, I became the Assistant Administrator/Curriculum Coordinator at Newberry Elementary School.
When I am not at school I enjoy spending time with my husband and my three sons. Among my passions are reading, traveling, and making memories.
I feel honored to be the Assistant Principal at Newberry Elementary School. I look forward to working closely with students, teachers, parents, and the Newberry community to ensure that this is a successful year for our students.