Good Evening Rockets, Just a few reminders for the week. NES will observe Election Day on Tuesday, November 8th. Students will not attend school and the front office will be closed. Fall Make Up Pictures are scheduled for Wednesday, November 9th. Please check your child's folder for an order form. If you would like for your child to receive a make up picture, please send a note to your child's homeroom teacher. Thursday, November 10th is our Thanksgiving Luncheon. Forms were sent home last week with your student. Please call the front office if you have any questions. On Friday, November 11th , our 4th grade students will perform for the Veteran's Day Program. We will begin promptly at 8:30 am. Please join us for a wonderful celebration. Grades 3-5 will view the performance at 8:30 am and Pre-K - 2nd grade will view the performance at 9:30 am. We are looking forward to a wonderful week!
Fall Make Up Pictures are scheduled for November 9th. Please contact the front office if you have any questions.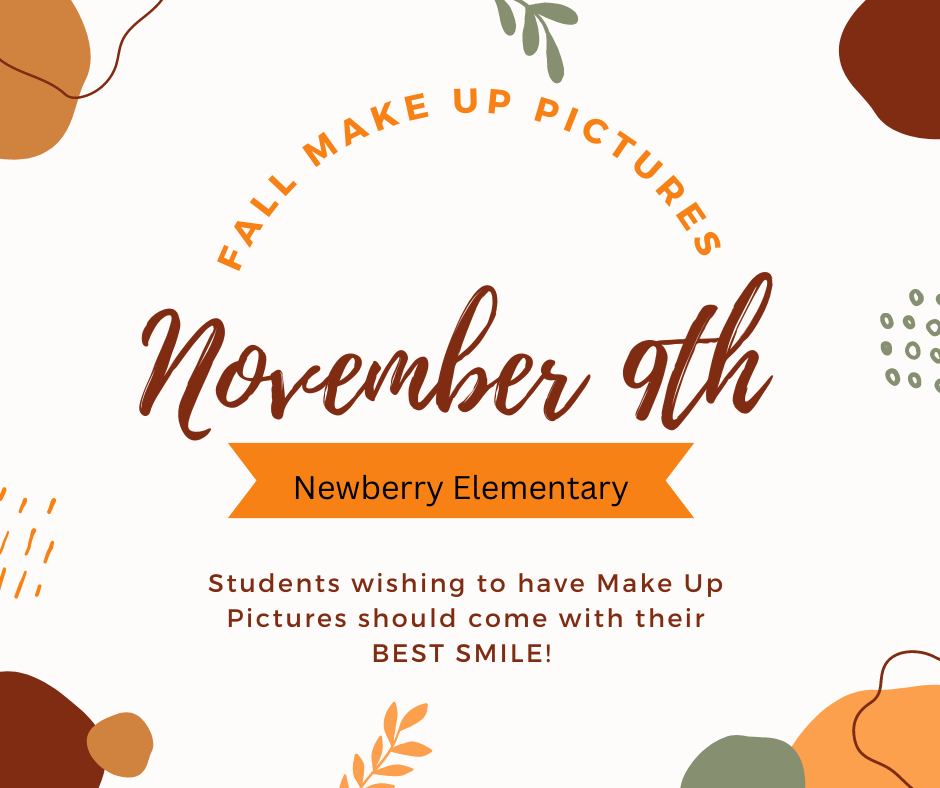 The Scholastic Book Fair will begin on Monday, October 24th and end on Friday, October 28th. Students will have the opportunity to purchase some wonderful books! Please feel free to contact the school if you have any questions.
Red Ribbon Week: October 24th - October 28th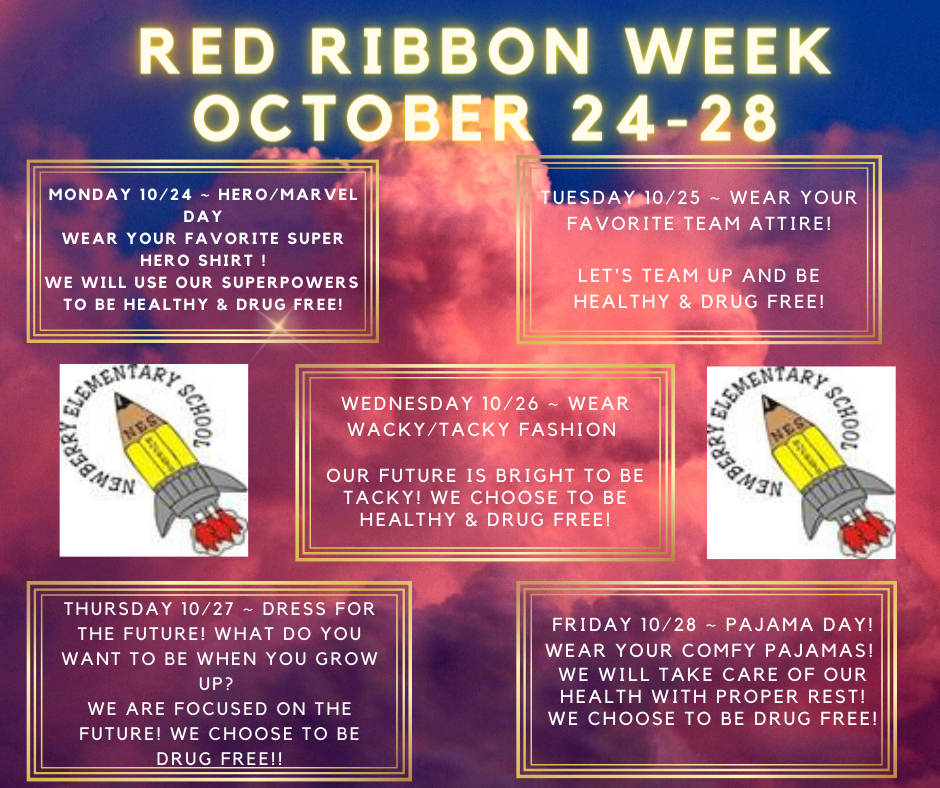 Fall Pictures are scheduled for Monday, October 3rd.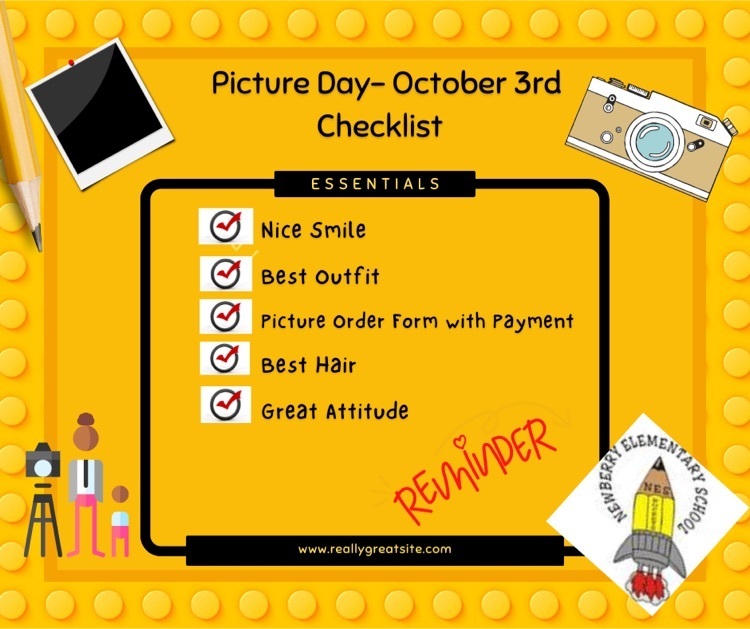 Parent / Teacher Conferences- Monday, September 26th
Early Release- Thursday, September 15th. Students will be dismissed at 12:15 pm. Lunch will be served prior to dismissal.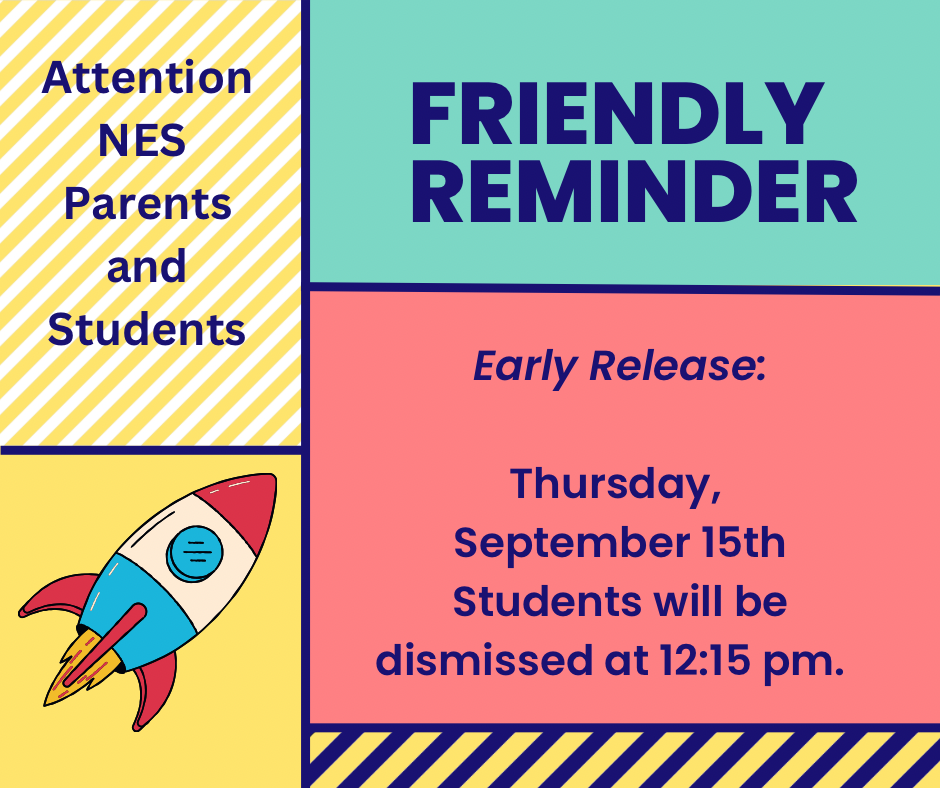 Grandparent's Breakfast for Grades 3-5, September 9th and Grades Pre K-2, September 12th. Cost is $3.10 per adult. All are welcome!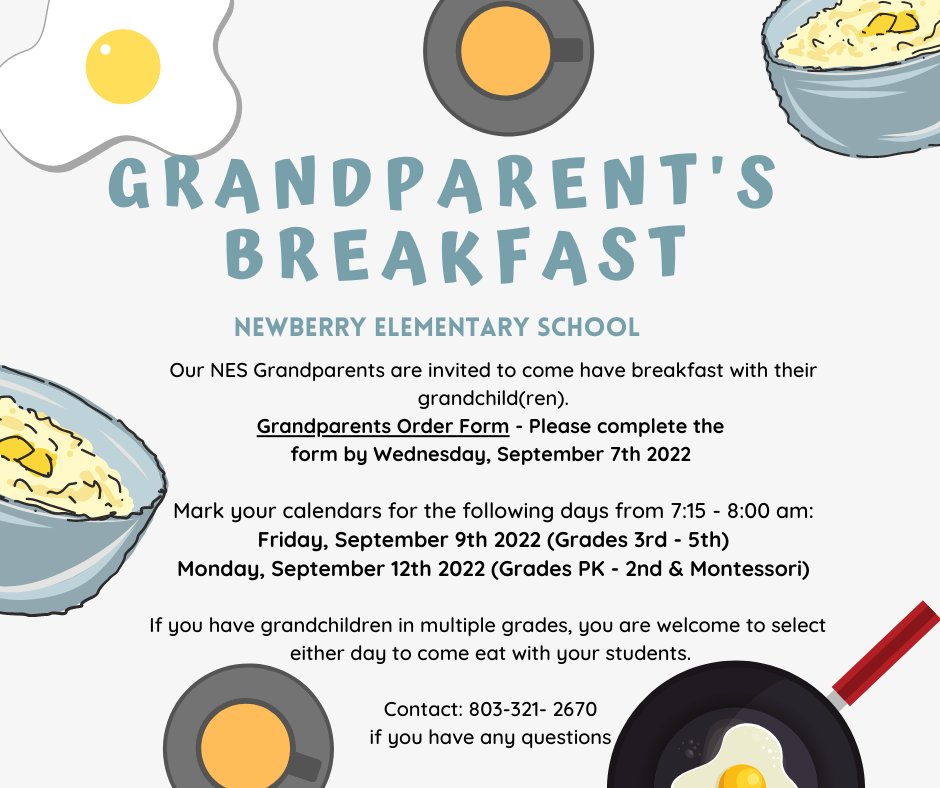 We encourage all students to walk independently to their classrooms. We are so proud of our ROCKETS!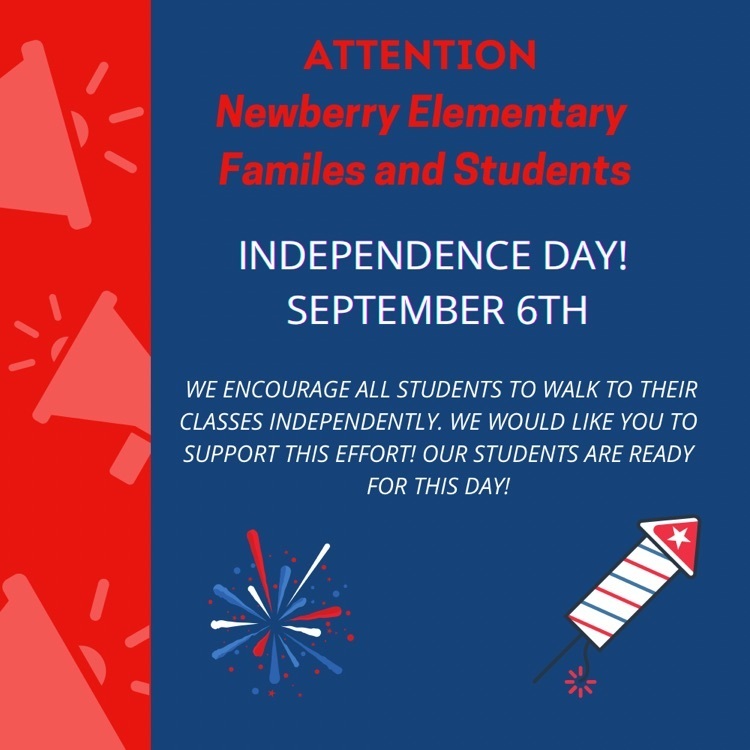 NED's Mindset Mission is a character education program that centers around three important messages that have lifelong relevance: Never give up, Encourage others and Do your best. During the assembly, students will learn about the importance of these three life skills while also enjoying storytelling, magic, humor and yo-yo tricks. This program will be from 8/29/22-9/2/22. Visit
http://www.mindsetmission.com/assembly.html
to learn more!

Nightly internet shutoff times affecting only school-issued, student devices. Please refer to the FAQ document for additional information.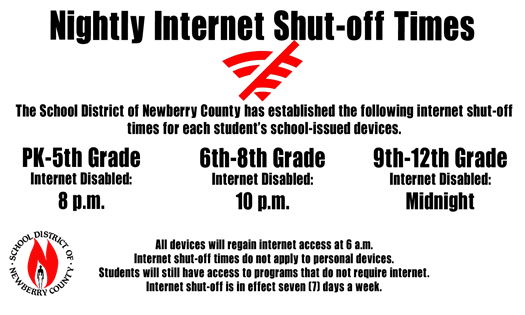 Join us for Open House on Thursday, August 11th from 5:30 - 7:00 p.m. There will be lemonade on the lawn before you go inside to meet your teacher!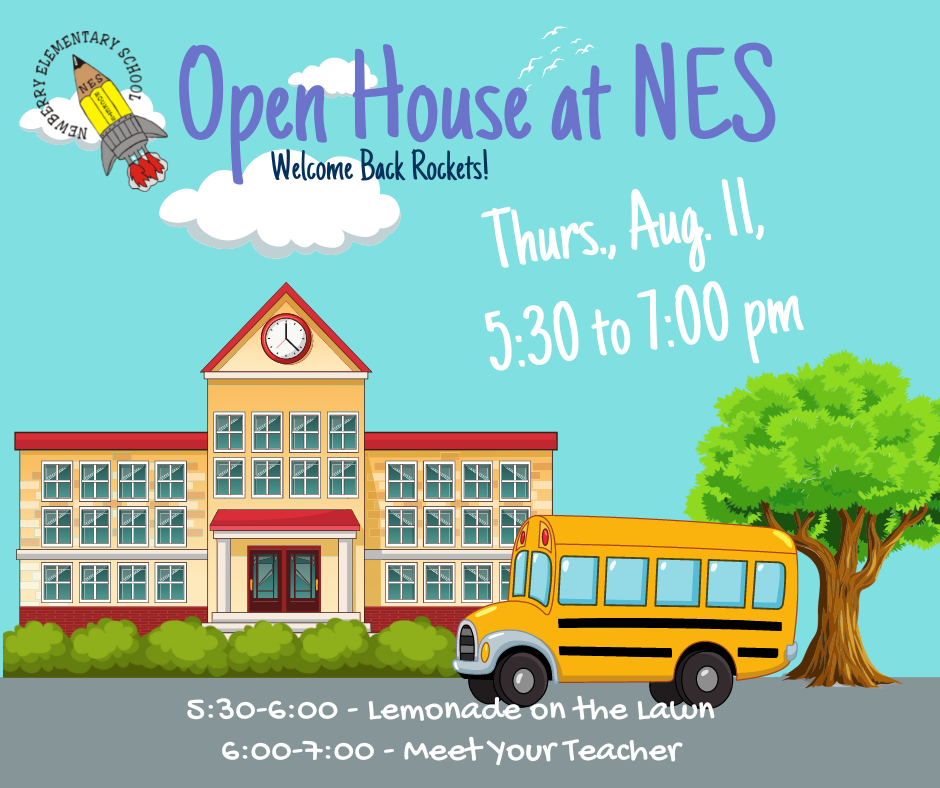 The School District of Newberry County is committed to ensuring the safety of its students, staff, and spectators at athletic events.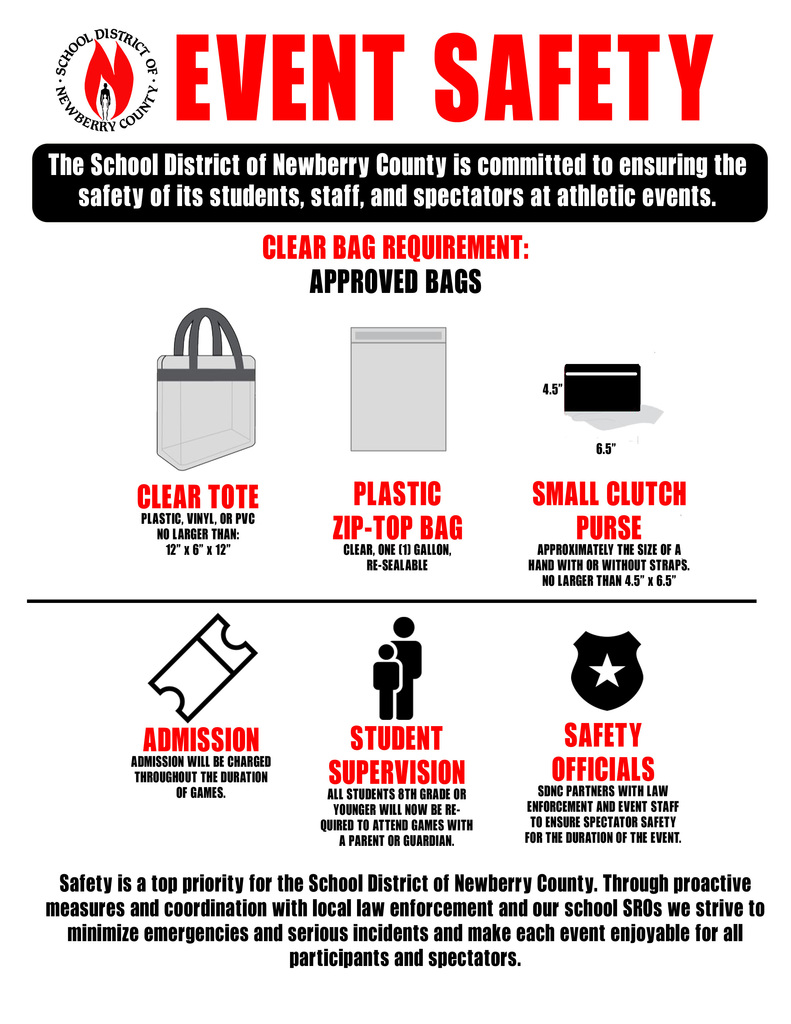 Community and family members, please welcome Susan Dawkins as the new principal of Newberry Elementary School! There will be a meet the principal night Tuesday, July 26 at Newberry Elementary School from 4-6 p.m.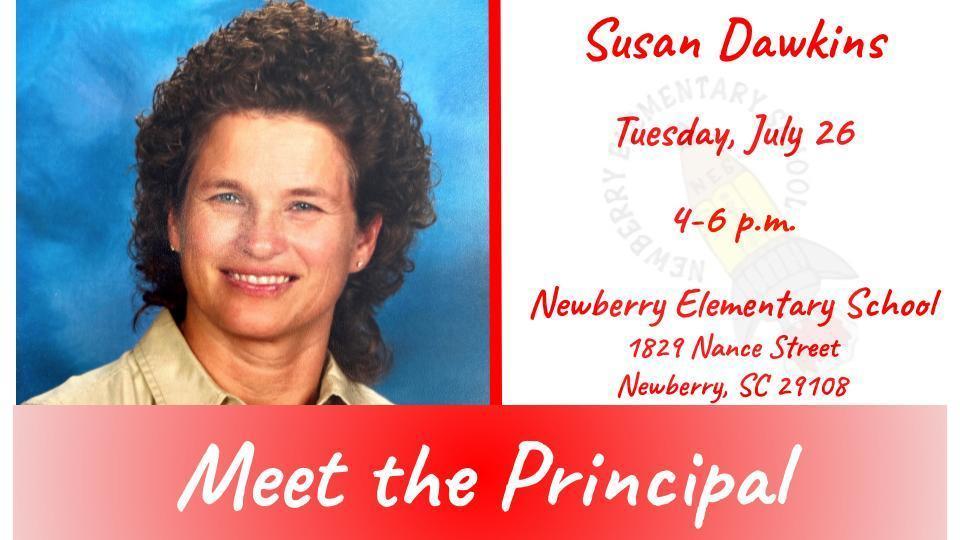 Register your student for Newberry County Library's Summer Reading Program Friday, June 10 - Friday, June 24. Rockets read every day!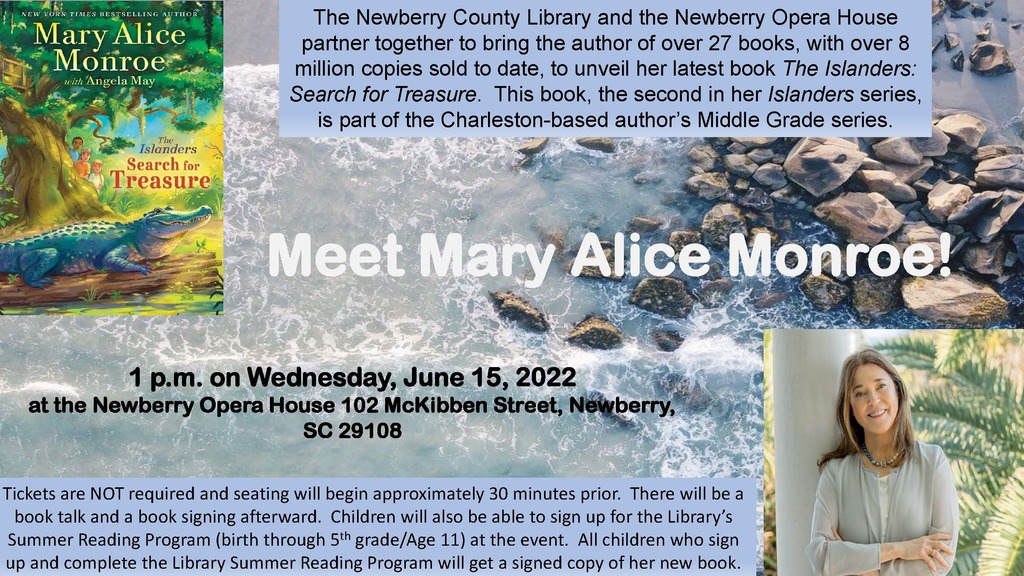 Students in grades 3-5 will participate in SCREADY & SC PASS testing May 10-15. An SCREADY TDA Field Test will also be given on April 7. Help you student do his/her best by getting plenty of rest, eating well, and arriving to school on time during the testing window.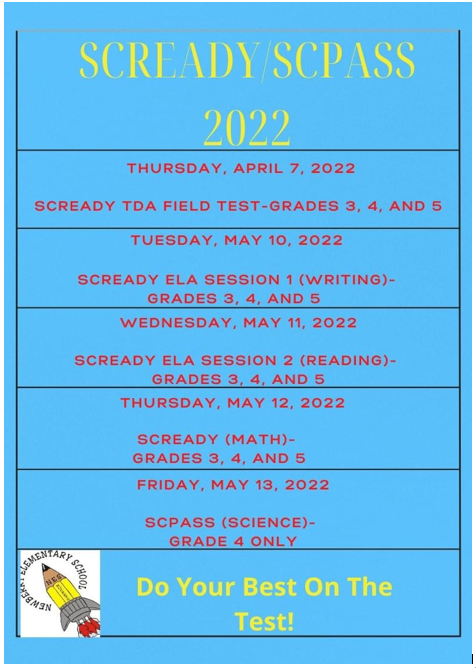 Pre-sales for 2021-22 NES Yearbooks will be open from March 7 - 18. Yearbooks ordered by the 18th will be $20. After this date, the cost will increase to $23 through April 7. Orders can be placed online at
www.strawbridge.net
using the online code of YB111103. Order forms were also sent home for cash or check payments.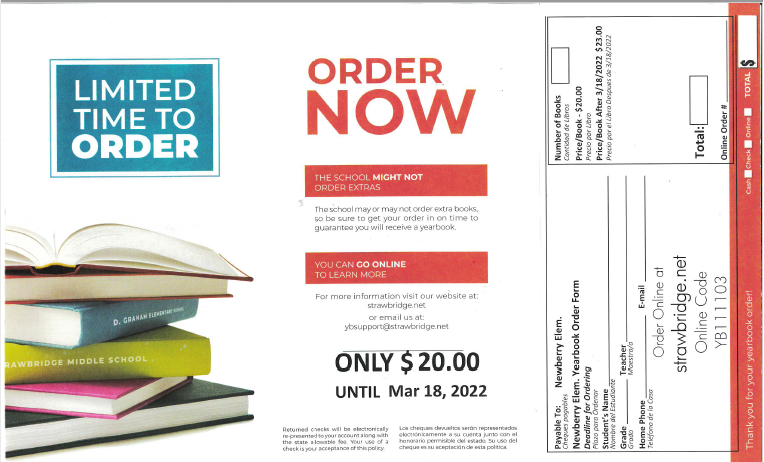 The Black History Living Wax Museum by NES is LIVE! NES celebrates Black History Month in February by spotlighting the achievements of African Americans in the U.S. This year, NES students focused their research and presentations on African Americans from South Carolina. Please take a moment to view our biographical interactive Living Wax Museum where you will have the opportunity to "meet" historical and modern day South Carolinians, some from right here in Newberry! Use the link here:
https://docs.google.com/presentation/d/11lYM3VzvzIt-YqbmoLGEAo2A7mhaDCDxuAOCIkTzyAc/present?slide=id.p
. Please note that the virtual museum works best in Google Chrome and Safari web browsers.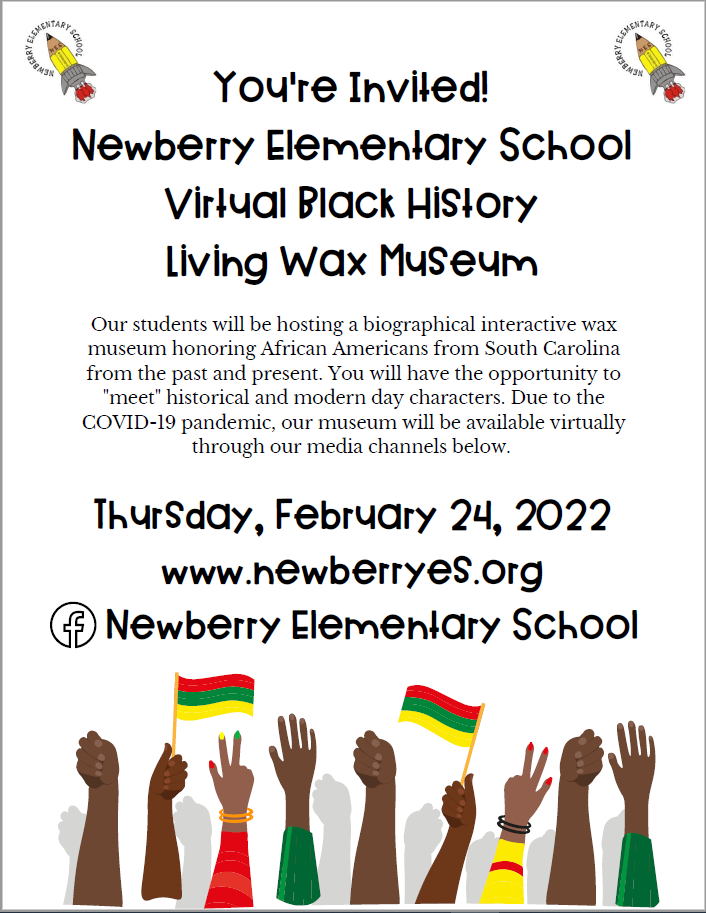 The South Carolina Office of Regulatory Staff ("ORS"), an agency of the State of South Carolina ("State"), is conducting this Broadband Internet Survey ("Survey") for the purpose of gathering information from citizens of the State on their desire to obtain residential high-speed Broadband ("Internet") plans from Internet Service Providers ("ISP"). The data collected through this Survey will assist ORS in determining the demand and need for and promote access to residential high-speed, fiber-based Internet in and around your community and across the State.
https://survey123.arcgis.com/share/a79de0eacc1f48098d03f1a33a707670
If you have questions about this survey, please email the ORS SC Broadband Office at
INeedInternet@ors.sc.gov
. Thank you in advance for participating in this survey, your feedback is extremely important to us!