NED's Mindset Mission is a character education program that centers around three important messages that have lifelong relevance: Never give up, Encourage others and Do your best. During the assembly, students will learn about the importance of these three life skills while also enjoying storytelling, magic, humor and yo-yo tricks. This program will be from 8/29/22-9/2/22. Visit
http://www.mindsetmission.com/assembly.html
to learn more!

Nightly internet shutoff times affecting only school-issued, student devices. Please refer to the FAQ document for additional information.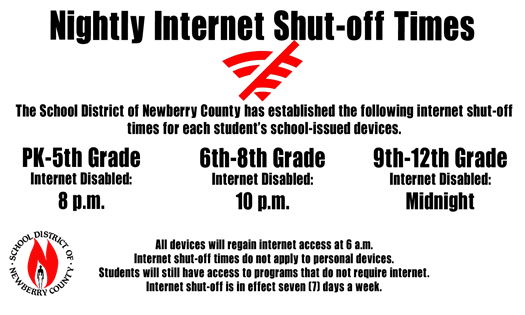 Join us for Open House on Thursday, August 11th from 5:30 - 7:00 p.m. There will be lemonade on the lawn before you go inside to meet your teacher!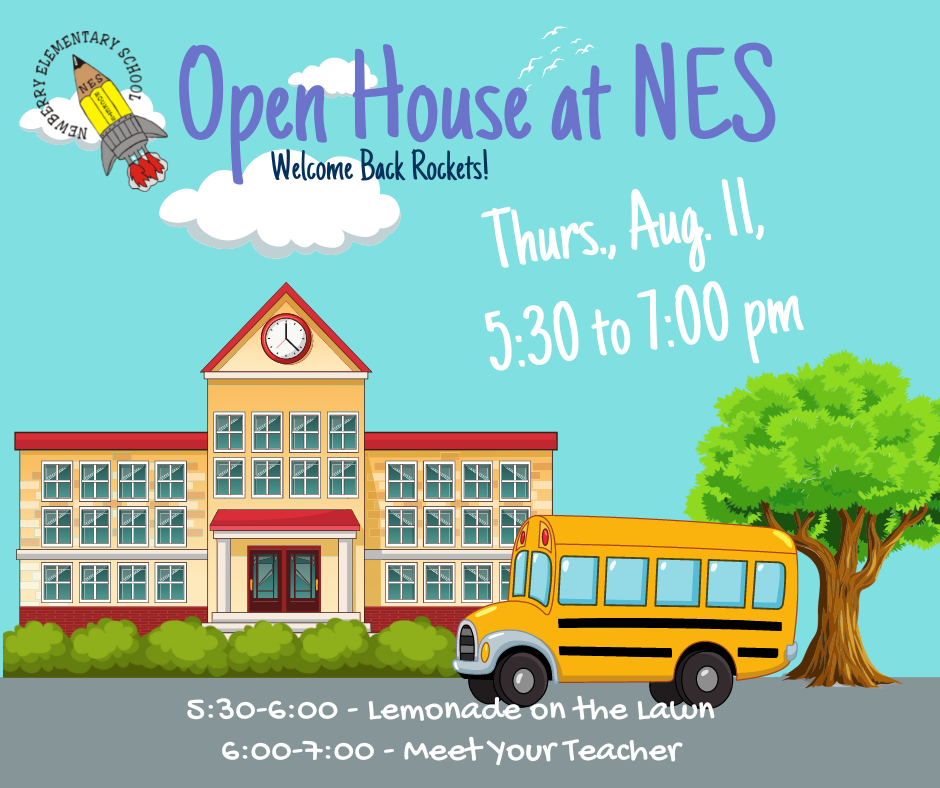 The School District of Newberry County is committed to ensuring the safety of its students, staff, and spectators at athletic events.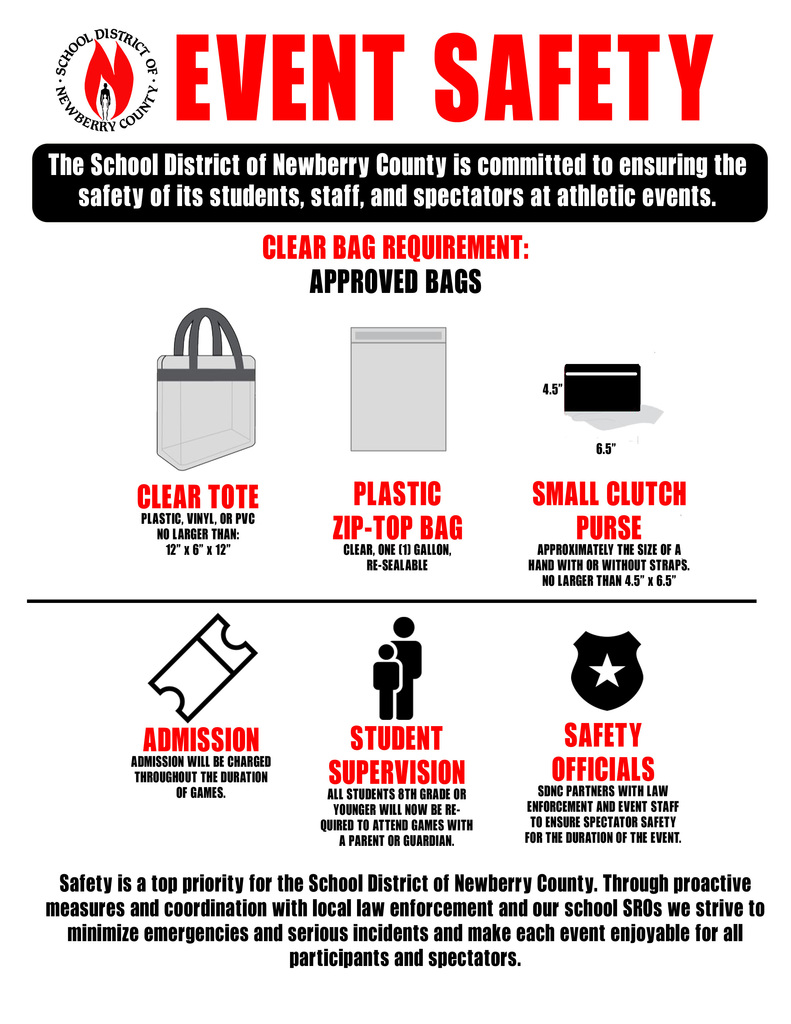 Community and family members, please welcome Susan Dawkins as the new principal of Newberry Elementary School! There will be a meet the principal night Tuesday, July 26 at Newberry Elementary School from 4-6 p.m.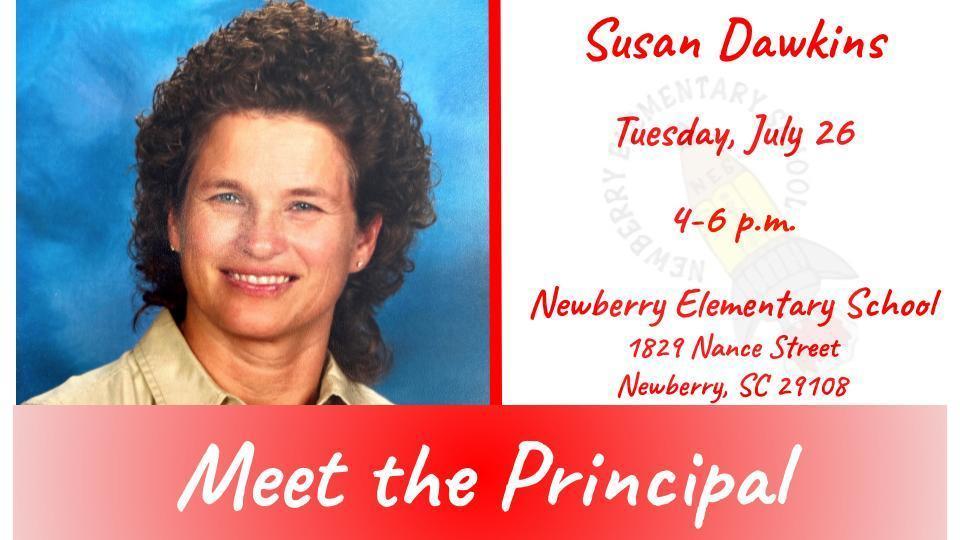 Register your student for Newberry County Library's Summer Reading Program Friday, June 10 - Friday, June 24. Rockets read every day!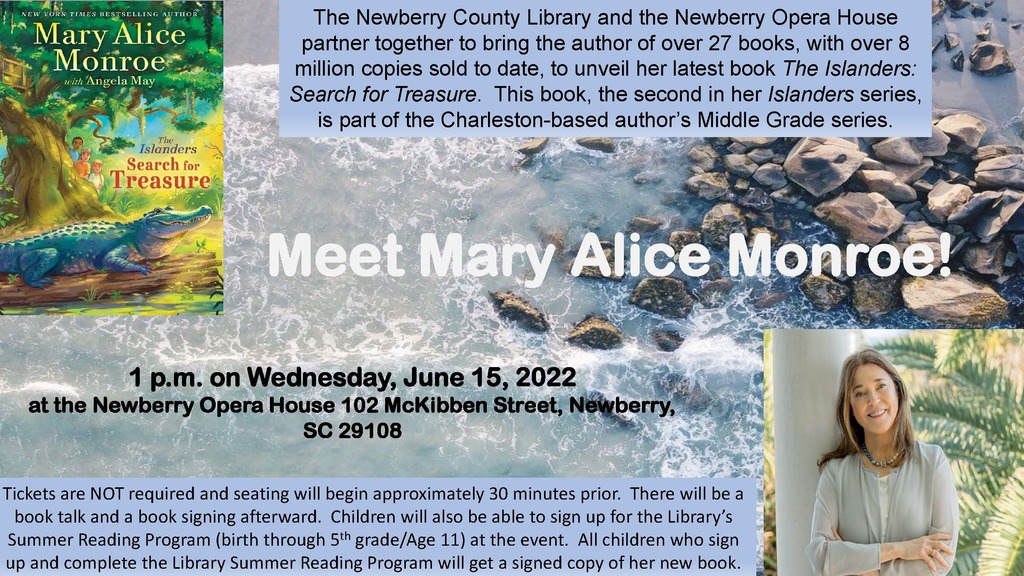 Students in grades 3-5 will participate in SCREADY & SC PASS testing May 10-15. An SCREADY TDA Field Test will also be given on April 7. Help you student do his/her best by getting plenty of rest, eating well, and arriving to school on time during the testing window.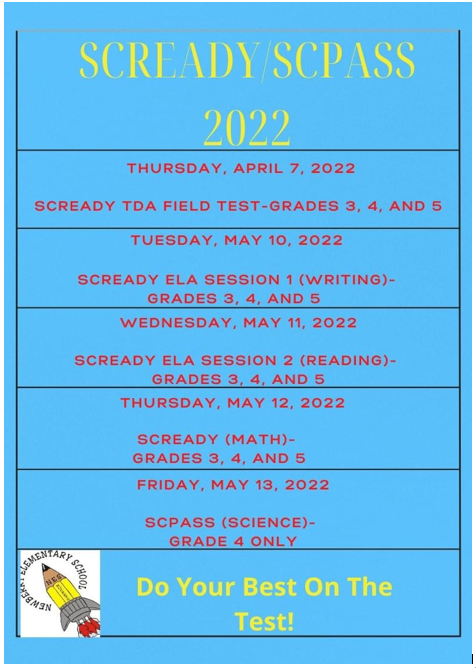 Pre-sales for 2021-22 NES Yearbooks will be open from March 7 - 18. Yearbooks ordered by the 18th will be $20. After this date, the cost will increase to $23 through April 7. Orders can be placed online at
www.strawbridge.net
using the online code of YB111103. Order forms were also sent home for cash or check payments.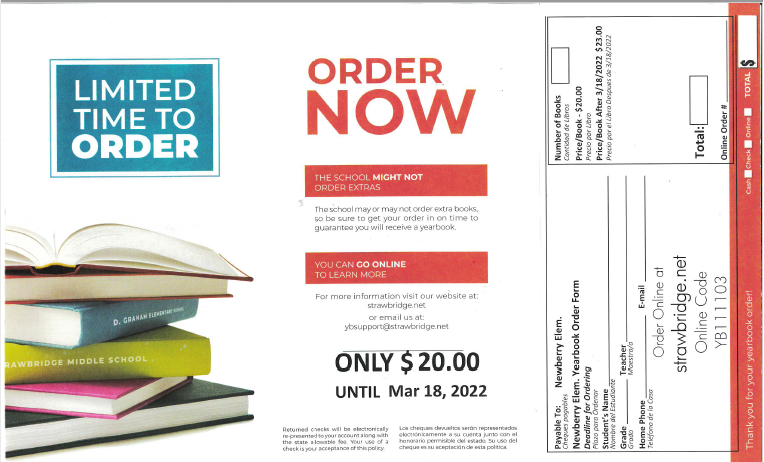 The Black History Living Wax Museum by NES is LIVE! NES celebrates Black History Month in February by spotlighting the achievements of African Americans in the U.S. This year, NES students focused their research and presentations on African Americans from South Carolina. Please take a moment to view our biographical interactive Living Wax Museum where you will have the opportunity to "meet" historical and modern day South Carolinians, some from right here in Newberry! Use the link here:
https://docs.google.com/presentation/d/11lYM3VzvzIt-YqbmoLGEAo2A7mhaDCDxuAOCIkTzyAc/present?slide=id.p
. Please note that the virtual museum works best in Google Chrome and Safari web browsers.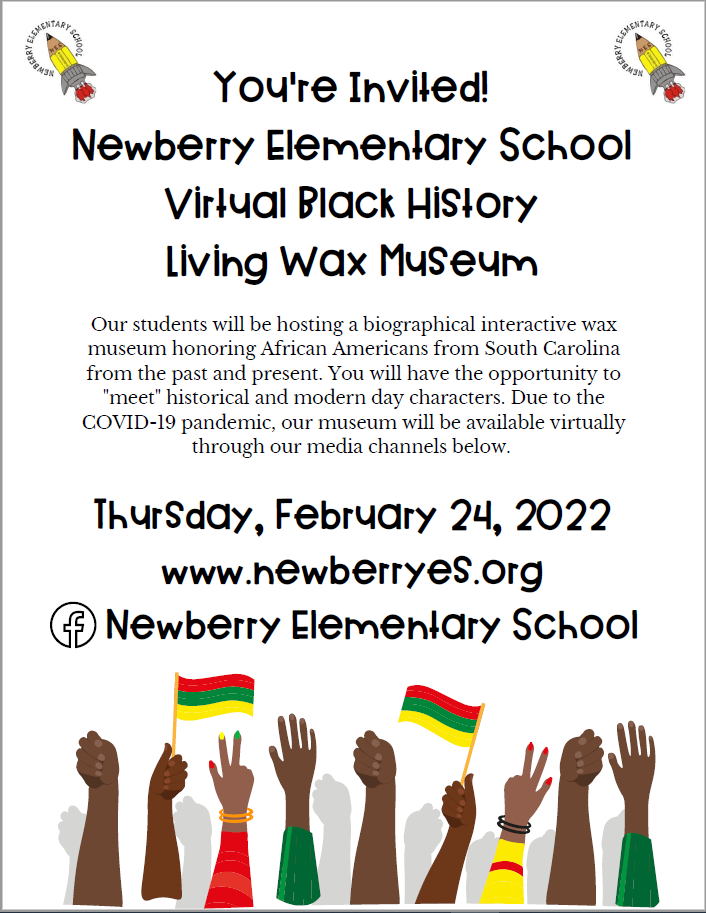 The South Carolina Office of Regulatory Staff ("ORS"), an agency of the State of South Carolina ("State"), is conducting this Broadband Internet Survey ("Survey") for the purpose of gathering information from citizens of the State on their desire to obtain residential high-speed Broadband ("Internet") plans from Internet Service Providers ("ISP"). The data collected through this Survey will assist ORS in determining the demand and need for and promote access to residential high-speed, fiber-based Internet in and around your community and across the State.
https://survey123.arcgis.com/share/a79de0eacc1f48098d03f1a33a707670
If you have questions about this survey, please email the ORS SC Broadband Office at
INeedInternet@ors.sc.gov
. Thank you in advance for participating in this survey, your feedback is extremely important to us!
The School District of Newberry County has updated its isolation and quarantine procedures. These updates can be found at the link below. The update includes a Test to Stay Option. This allows for students who are identified as a close contact to remain in school. The requirements to do so include wearing a mask at school for 10 days and testing on day 5. Students who are currently quarantined and may return to school under this option will be contacted today by the school. The change in our procedures goes into effect immediately.
https://5il.co/15dem
Send a World's Finest Chocolate candy-gram for Valentine's Day at NES! Treat that special friend, student, teacher or staff member to a sweet treat and a special Valentine's message from YOU! Each candy-gram costs $1 for the delivery of your message and a World's Finest Chocolate bar on Monday, February 14. Flyers were sent home with your child today. More forms are available in the office!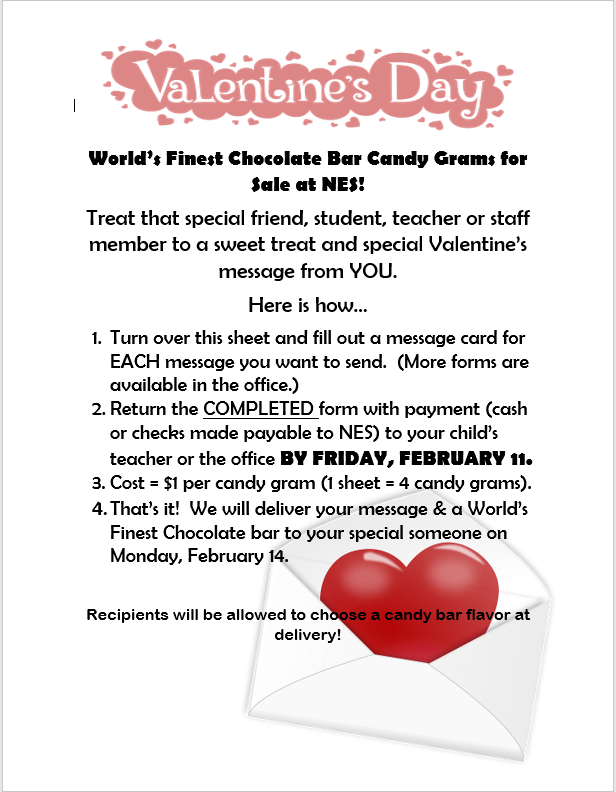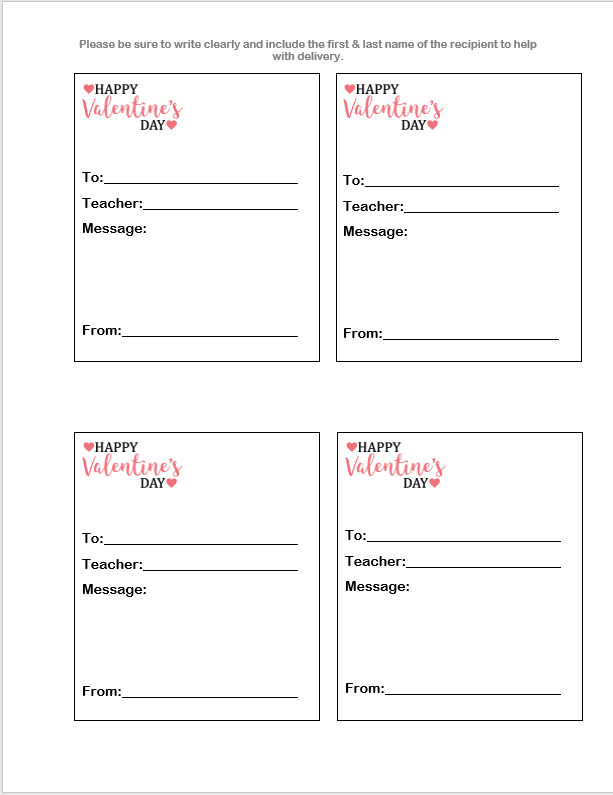 Homeroom Group Class Pictures will be taken on Wednesday, February 9 beginning at 8:00 am. Please make sure your child arrives to school on time. Order using the order envelope sent home with your child or online at
www.strawbridge.net
. Use the group code for NES: FM371970 to place your order. Photos are $10 each.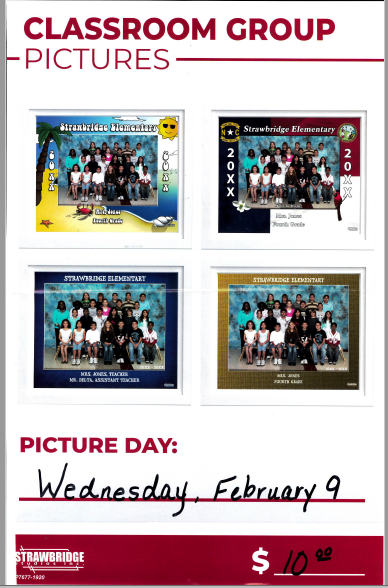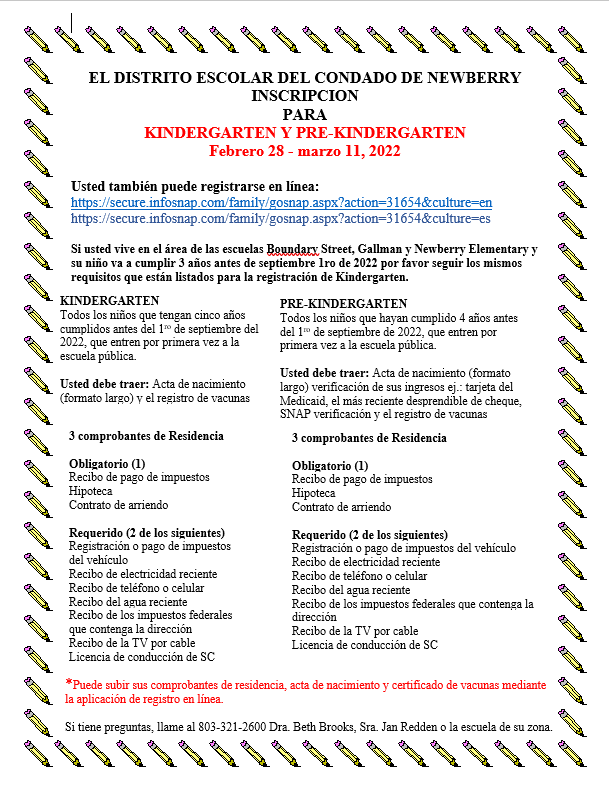 WCfiber is offering a $30 per month discount for internet services to parents that qualify. Newberry Elementary School students qualify under the CEP program that provides meals at no cost. Click on this link for more information:
https://wcfiber.net/acp/
.
Newberry Elementary shifts to eLearning from January 12-17. This change only affects Newberry Elementary and is due to the percentage of staff who are positive, symptomatic, and/or quarantined for Covid-19. Beginning Wednesday, January 12, Newberry Elementary School will temporarily shift all students from in-person learning to eLearning. There will be no school-related extracurricular or after school activities from January 12 through January 17. This shift to eLearning only applies to Newberry Elementary School. Virtual parent-teacher conference will continue as scheduled on January 13 and 14. This decision was not taken lightly. We recognize that a shift of this nature impacts families and child care, and of course, classroom instruction. However, it has become necessary as we struggle to maintain regular operations due to the percentage of staff at Newberry Elementary School who are positive, symptomatic, and/or quarantined for Covid-19. There is also a growing number of student absences due to Covid-19. It is our goal to resume in-person learning at Newberry Elementary School on Tuesday, January 18. However, we will monitor the numbers and staff availability over the weekend and notify parents and staff no later than Sunday, January 16, if an extension is warranted.
First5SC is a resource provided to families who have children aged 0 to 5 years. To check the services available, visit
https://first5sc.org/
.
Join us as we have some fun before the Winter Holidays with Spirit Week! Let your creativity shine according to the Spirit Week daily "dress-up" assignment for Monday, December 13 - Friday, December 17.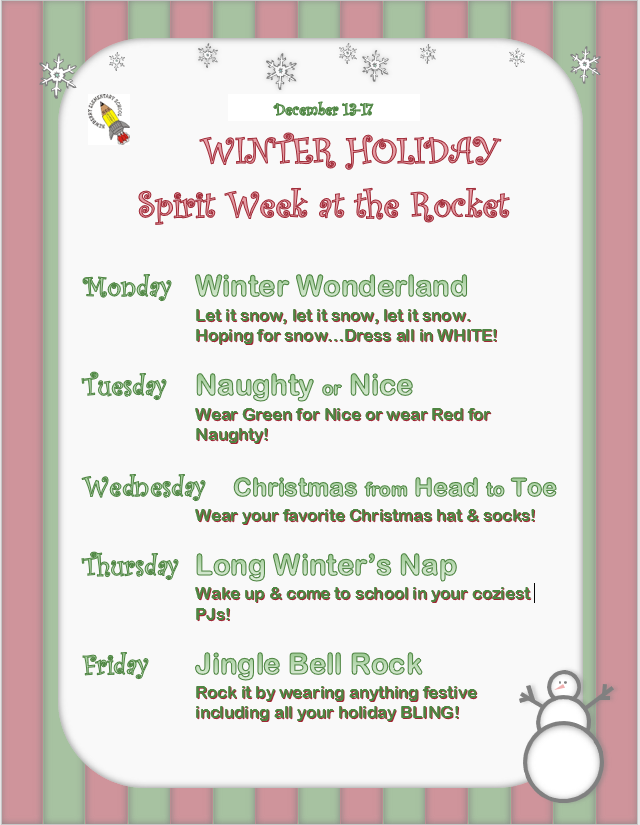 NES is excited to launch out attendance initiative, "Every Student, Every Day!" This initiative is intended to emphasize the impact school attendance can have on a student's academic success starting in preK and continuing through high school. Families play a key role in making sure students get to school safely every day and understand why attendance is so important for success in school and in life. Just 2 missed school days per month, excused or unexcused, has a long-term impact on academic performance in both reading and math and ultimately, on graduation rates. Attendance MATTERS! We have added a new page to our website providing more information about the importance of good attendance. Click here for more information!
https://www.newberryes.org/o/nes/page/attendance-every-student-every-day
.